Videogame Vacation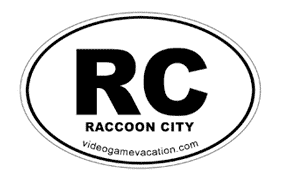 Shamble home from Raccoon City with more than the
T-Virus and a hankering to devour your neighbors!
Prove to everyone that you are the true master of unlocking!
Billing
All purchases are processed through PayPal.com's secure transfer system. PayPal offers the ability to pay for purchases with a major credit card (AMEX, Visa, MasterCard, Discover) without first having a PayPal account. PayPal charges a fee to incorporate this service into our website which we gladly pay in order to offer the convenience of quick, secure, and easy credit card payments. Please click this link to read PayPal's user agreement, privacy policy, and more. Your credit card statement will display 'PAYPAL*GAMELUV' for any purchases made from this web site.
Shipping
All orders are sent via standard First-Class postal mail within the continental United States. Shipments can be expected to arrive in approximately 3-5 days depending on location and date shipped. Videogame Vacation is not liable for lost or damaged orders. Large orders which arrive damaged may be replaced or refunded on a case to case basis. Please contact us by e-mailing 'vgv [@] gameluv [dot] com' if you have received a damaged order. Typically, all orders received and approved by 12:00 pm EST will be shipped the same day. Postal holidays, weekend orders, or internally-observed holidays may delay shipping.