Your Sunday PodShot is full of Moms, Bitrates, New Games (and old)!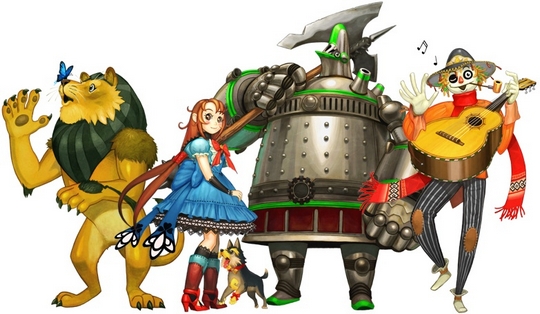 Not only is it my mom's birthday today, we finally got the show recorded through Skype to provide immensely improved sound quality AND Chad, Maxx and Katy all got their hands on some hot new games. Me? I suffered through Damnation (and Medieval Games on Wii for review but I didn't even think to mention it!). The list, if you please.
Torchlight

Uncharted 2

Arkedo: Swap

Wizard of Oz: Beyond the Yellow Brick Road

Brutal Legend

Damnation

Harry Potter and the Half-Blood Prince

Carcassone (DS import)

Ninja Gaiden: Dragon Sword

plus loads of demos & more!
Listen to the show right here in this very site or, as always, head over to our Talkshoe page to rate and review the show, subscribe via RSS or iTunes, and check out all of our past episodes! Thanks for listening and letting us know what you think. We hope you like it!