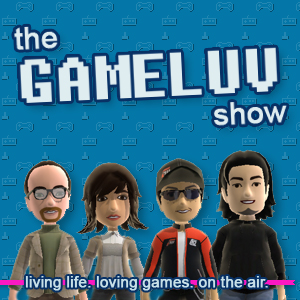 There's more of the current discussion about Crackdown 2 (we BEAT it!) and Red Dead Redemption (Maxx BEAT it!) but Maxx brings a good talk about Alan Wake and his new Xbox Slim, Katy's been playing Go Go Gourmet: Chef of the Year, and Dana takes us on a guided tour of the modern MMO scene. Heroes of the Three Kingdoms, Final Fantasy XIV, Star Trek Online, APB, Guild Wars (it has shark pets!), and more. Here's the rundown:
Crackdown 2
Heroes of the Three Kingdoms
Red Dead Redemption
Alan Wake
Xbox 360 Slim/Sleek
Game Room update
Ben There, Dan That or Shawn hates Adventure Games
Dana's MMO Roundup and Real ID recap
Listen to the latest episode right here or head over to our Talkshoe page to rate and review the show, subscribe via RSS or iTunes, and check out all of our past recordings! Thanks for listening and letting us know what you think! Leave a comment here, e-mail us at podcast (at) gameluv (dot) com, hit us up on Twitter @GameLuv, or give us a ring at (646) 504-GAME. We hope you like it!