KatyCraft: It's never too late to say it with felt!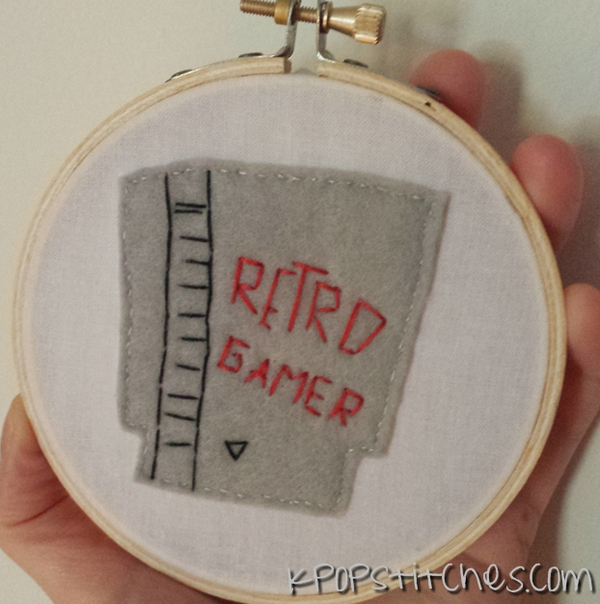 You guys, Katy makes a lot of awesome stuff. She's on Red Bubble, Storenvy, Etsy, and Gumroad with stickers, cross stitches, shirt designs, jewelry and more. It's not all video game related either, she's got your fandoms covered!
This week I was walking into the kitchen and, though it's been hanging up for a while, this retro gamer felt art caught my eye and warmed my heart. It comes in Retro Gamer and Old School varieties and is only $9.99!