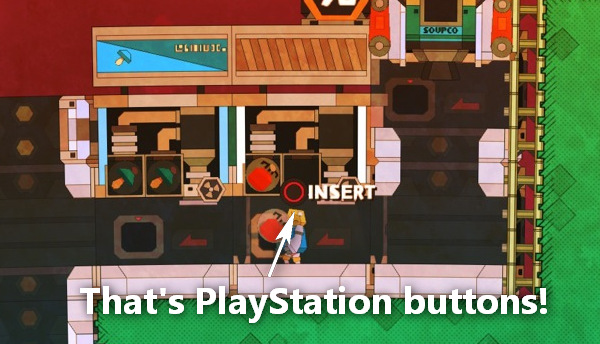 When I first saw Q-Games' Nom Nom Galaxy (then called Pixeljunk Inc.) a few years ago I was surprised it wasn't a PlayStation exclusive. The developer was aligned with Sony at the beginning of the PlayStation 3 era and has only recently moved to PC. I've had fun with the Early Access PC version as it's developed but today's news leaves us early backers wondering where our final product is.
Announced amidst the flurry of Gamescom news is word that Nom Nom Galaxy is coming to PlayStation 4 and Vita in the future and the goal is to get multiplayer working between the two platforms. Drop in co-op promises to allow friends to play together across the two consoles both online or in the same room. Asynchronous and Community challenges are also in the works and are currently lacking from the PC version.
Today's news was only an announcement and more details are forthcoming but I hope at least some of Sony's resources seep back into the PC version. I'd love for the original product to get similar features or at least be a final product before focus shifts to PlayStation.