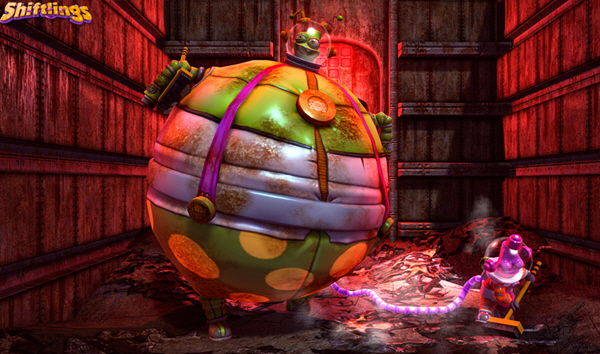 Since it's turned into IGF week here at GameLuv I thought this would make for a fitting post. Shiftlings, one of my short listed picks from the 2014 IGF, is coming soon to Xbox One. The game page exists but there's no release date or price info just yet.
Surprisingly similar in theme to a few of my 2015 picks, Shiftlings ties two alien astronauts together by an umbilical air hose that's always over-inflated. The puzzling, platforming gameplay centers on shifting the air between the two which enables new abilities. Naturally, it's also important to avoid space spikes and other pointy, poppy obstacles when your inflated with life-saving air.
Until there's more to report I'll just say congrats to Rock Pocket Games. It's always good to see an IGF entrant come to release, especially the ones I haven't been able to keep up with.