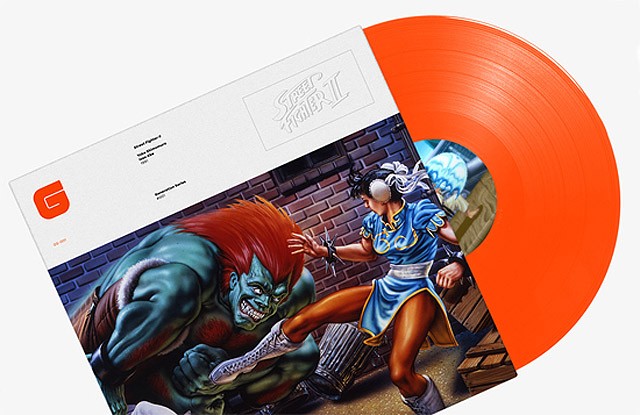 This may look like just another vinyl OST post but there's even better news to report. Japanese music label, Brave Wave Productions, has announced a new series that will offer definitive editions of classic soundtracks in as pure and authentic a form as possible. How are they going to pull it off? By working with everyone they can get their hands on including researchers, consultants, engineers, developers, license holders and the original sound teams.
As an example, their first offering in the Generation Series will feature Street Fighter II and its original arcade soundtrack. Rather than dumping a ROM, Brave Wave's team will work to extract the music directly from the CPS-1 and CPS-2 arcade boards and remaster from there. After polishing up both versions they'll get the blessing of original composer, Yoko Shimomura, before releasing the double album on vinyl and CD. The loving care doesn't stop with the music as Brave Wave is collaborating with Matt Leone from Polygon.com and Yoko Shimomura to fill the liner notes with historical tales about the game and its soundtrack.
Street Fighter II is one of my all-time favorite soundtracks so I'm super excited about hearing a new high quality edition. I'm also excited about what comes next from the Generation Series. I can think of dozens of soundtracks I'd love to see restored, namely vintage Castlevania, Metal Gear and a handful of old PC games. What are some soundtracks you'd love to see Brave Wave give this special treatment to?