RPGolf is the RPG + Golf combo I didn't know I wanted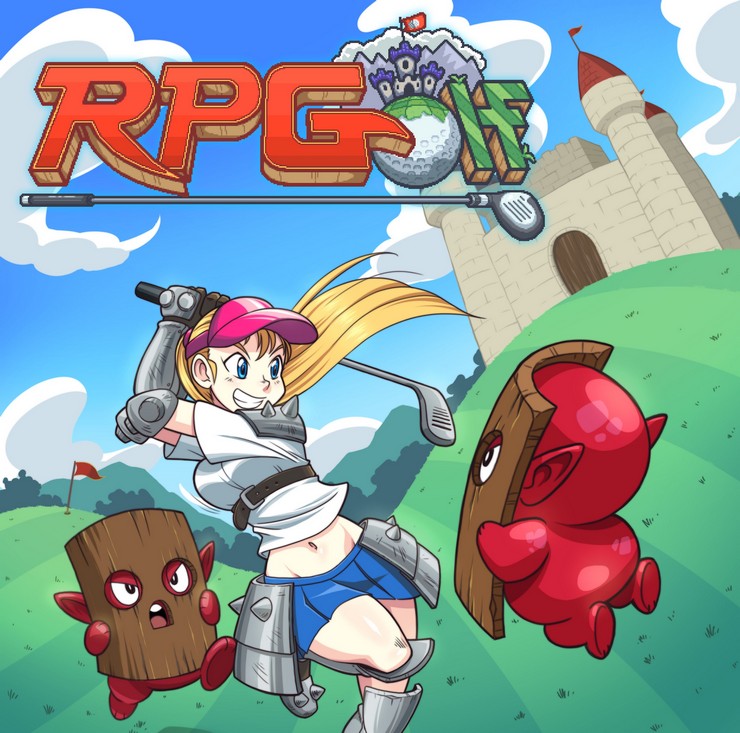 For the name alone, "RPGolf" has earned a mention from me. It's a mobile game for Android and iOS coming this Summer (in Japan anyways) that is exactly the amalgamation the name implies: a fantasy RPG game that happens to be set on the fairway of a cursed golf course. You play as the heroine, out to cleanse the land of evil while working on your backstroke, by adventuring around the landscape between shots.
It reminds me of classic Y's combat where you walk up to enemies and swing your club wildly but there's some added depth here with the use of potions, magic attacks, and equippable gear. You'll also level up as you defeat monsters and are free to explore the courses on foot or on a golfcart to find hidden treasures and dungeons. The dungeon in the video below looks to be optional but on 'Hole 2' the ball lands on a small island with a cave entrance. I imagine you'll have to battle through a maze-like cave to get to to the island (and back out again) to finish the round.
It's a neat concept that appeals to my strange, years-long addiction to Mario Golf: Advance Tour, but seeing the on-screen D-pad is such a bummer. Even with my new phone it's still the last place I want to play a game these days. But who knows, maybe it'll suck me in; the first of 9 Holes will be free with a paid unlock opening up the full game. Oh! On closer inspection, the Indiegogo campaign also mentions a PC/Mac version so maybe I'll play that… whenever it's out.