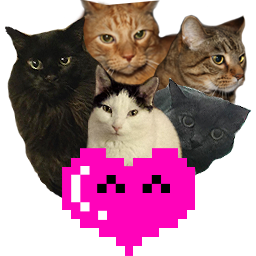 My fiance and I were sitting in the veterinarian's waiting room filling out paperwork for our cat. He was a stray, and I had no idea what kind of cat he was, let alone his actual date of birth. Still, we had to jot something down on the line.
"When did Super Mario Galaxy 2 come out?" I asked him. He shrugged.
"Uh, 2008? 2009, I think?" He replied.
"No, that doesn't sound right." I said as I quickly googled the answer. He looked at me like I was crazy for even thinking about a  video game at a time like this, but it was relevant to me.
"Ah, May 2010. I thought so!" I said and jotted down the date onto the paper.
I adopted my cat, Mocha, around the same time Super Mario Galaxy 2 came out and it's the only way I was able to remember his date of birth. This may seem like a small, insignificant thing to everyone else but to me it meant something. I was so busy taking care of my new kitten that the release of a game I had been anticipating didn't seem important. I never did get around to playing it. Mocha proved to be too much of a fun distraction.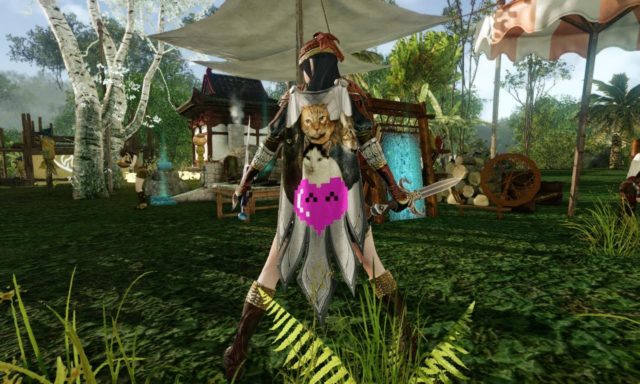 Years later, when it was time to make a logo for the Gameluv sail in the MMORPG Archeage, it seemed like an obvious choice to display our cats. Why wouldn't we? Our precious pets were an integral part of our lives. They watched us game, they purred on our laps while we held our controllers. They meowed loudly for attention when we didn't want to be interrupted, because that's how cats roll. I'm glad that we paid homage to them on that sail, especially now when a few of them have taken the trip over the rainbow bridge.
I didn't get enough time with my Mocha, he was only seven. That vet trip was his last, and what I thought was a "better safe than sorry" check up turned out to be our worst nightmare. He took the same trip Molly did recently, and I remember how painful it was to watch Shawn and Katy grieve her. She was a good kitty, too. If there is a special place where cats go after death, I really hope that Mocha and Molly can hang out with one another to compare notes on their gaming parents and how they are now immortalized forever in our hearts and on the Gameluv sail.
Rest in peace, fur babies. We'll miss you.
Also pictured and deceased: The adorable orange kitty in the sail, who belongs to Gameluv's Shane! Katy recalls its name being Maus. For some reason, I thought it was Tank. Perhaps Shane could let us know which beloved kitty is on the sail, but they also have a spot in our heart.