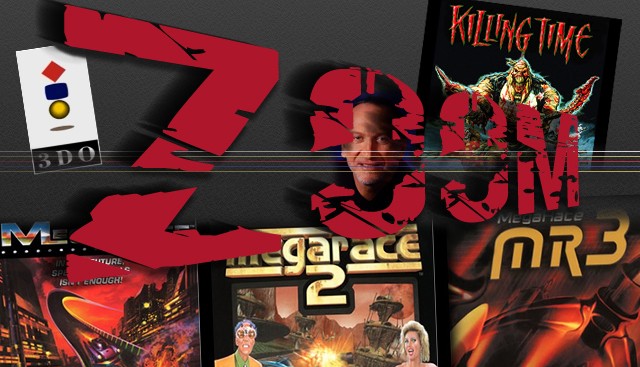 I was reading the issue of Retro Gamer that Katy got me for my birthday and my eyes immediately locked onto the news headline "3DO returns". Things only got weirder from there.
The news mentions ZOOM, a DRM-free storefront that specializes in bringing some very niche PC titles back from the dead. They recently secured rights to several 3DO properties and are planning to bring them to PC, starting with the FMV-FPS, Killing Time. It's a little disingenuous as Killing Time was already released on PC in 1996, but it's a great start! Killing Time is a game I've been meaning to finally check out for ages and now it's only $6 away.
I dug a little more into ZOOM and somehow all my odd gaming interests from the mid-90's have seemingly materialized as an online eShop. For starters there's the 3DO news but it turns out ZOOM's Chairman is former Sony and Sega exec, Bernie Stolar. Chad and I had a peculiar fixation on the guy as he was driving Sega through and out of the hardware business. More peculiar than Bernie is ZOOM's latest passion project: a reboot of FMV racing series, MegaRace.
MegaRace was another one of those games Chad and I latched onto thanks to its FMV cutscenes. We only ever played a demo of the game on 3DO but Lance Boyle's sleazy-future-car-salesman schtick has stuck with us ever since. Now ZOOM is working to reboot the series and has secured original composer, Stéphane Picq, and Lance Boyle actor, Christian Erickson. They've even rebranded their twitter as @realLanceBoyle and recorded a handful of oddball interviews with him teasing a very overdue IndieGoGo campaign. Hopefully the reboot is still coming along because surely what the world needs now is Lance, sweet Lance.