Your GameLuv PodShot Comes Early!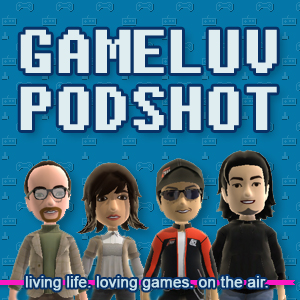 We tried — some might even say valiantly — to get our show recorded through Skype but were thwarted by technology… for now! We're back to Gizmo and sounding a little telephone-y like usual but still got our talk on about *GoList Go!*
Guitar Hero Van Halen
Freedom Fighters
The Legend of Zelda: Twilight Princess
Batman Arkham Asylum
Arkedo Jump!
Dynasty Warriors 6 Empires
Bayonetta Demo
and many many (MANY) more!