Howdy Dear Readers, it's been a while! Spelunker World launched back in November, then Fallout 4 was released, then work got crazy hectic and then the U.S. holiday season kicked into gear. Between all of that GameLuv and YouTube have been derailed but I'm still here, slowly working on new stuff.  I have an immense stack of old games yet to record and I'm starting up my Year in Review work. I think those posts will have to wait until January though. For now I just wanted to relay some of what I've been up to.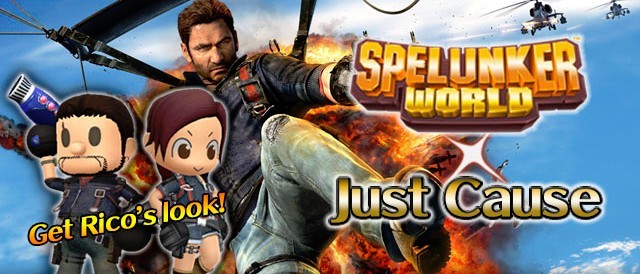 Spelunker World is going strong. They pushed out a huge December update that adds the first half of World 4: a handful of the most devious stages yet. Unfortunately, I'm still on World 2 in the U.S. version so I've only peeked at the new stages in the Japanese version. They have about 6 promotions going on at the moment from time trials to Santa and Just Cause gear to a fashion photo contest on Twitter. Most days I just log in to get my goodies and make it through another stage or two before jumping over to Guitar Hero Live to catch their daily login bonus.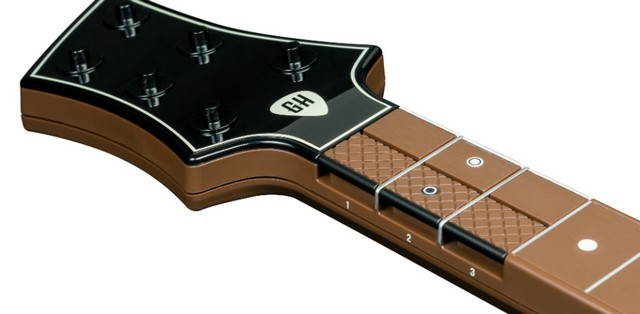 I picked it over Rock Band because the new guitar layout and "Live TV" mode were more interesting than the pared down Rock Band 4 experience. That guitar is something else, it's like learning a whole new music game instead of playing another Guitar Hero. If you haven't seen it I'll try to explain quickly. Ya know what, just look at the picture above: 6 buttons in 3 rows, no more color coding, only black and white. The game defaults to Normal difficulty and I'm only just now daring enough to crank it up a notch. I definitely need more practice.
The "Live" in the title refers to the new, always-on music video mode that you drop in and out of. It's sort of like playing VH-1 and MTV with each channel offering 30 and 60-minute blocks of different songs. One will be metal while the other is pop or indie so there's usually something different to choose from. You can also jump into the catalog to play a song of your choice but this is where it goes all microtransaction/mobile game. Each song requires 1 Play Token which you earn by playing the game. Of course, you could run out and then need to buy chunks of other currency to trade in for more Play Tokens. It's an insidious but not surprising design nowadays but the game has dished out enough free tokens that I have yet to even get close to thinking of paying. I'll be back with more on the whole experience if I ever do dive into their microtransaction Hell.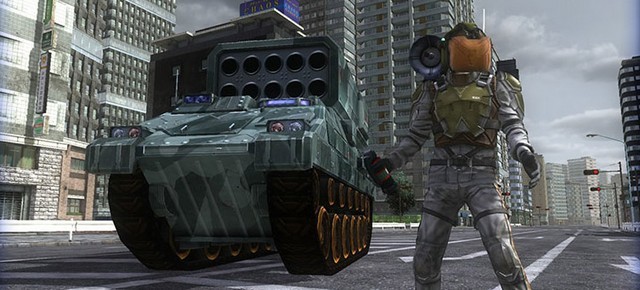 Most recently, we picked up the new iteration of Earth Defense Force, EDF 4.1: The Shadow of New Despair. It's mostly a remix of last year's EDF 2025 but they've thrown in enough new features, mechanics and twists to be really exciting to play through again. I already posted some video of that so take a look and expect more as the PlayStation 4 makes it really easy for us to stream co-op play.
That's about all the writing I have time for right now. Hopefully the new year means a little less hectic madness so I can focus on what really matters, making videos and content about weird games!