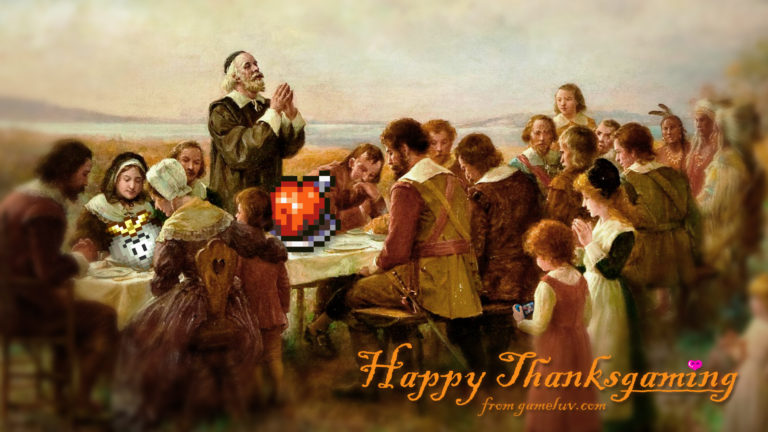 ~ May your autosaves be fresh and your load times be fast ~
Dana asked me to whip up a "video game Thanksgiving" wallpaper for her this weekend and the image that came to mind was simple: a traditional illustration of a pilgrim gathering with a big ol' Castlevania wall meat centerpiece. I'm happy to say that it turned out just as I pictured but I forgot to save the image and only pasted it into our Facebook chat.
I wasn't happy with Facebook's compression when I copied it back out so I spent a bit more time on the version here to make it our official (and inaugural) GameLuv Thanksgivinggaming wallpaper. To all those partaking in the holiday, Happy Thanksgiving from the GameLuv crew. And to everyone else, Happy [DAY OF THE WEEK]!
P.S. Click the image or this link for the full-sized 1920×1080 wallpaper.