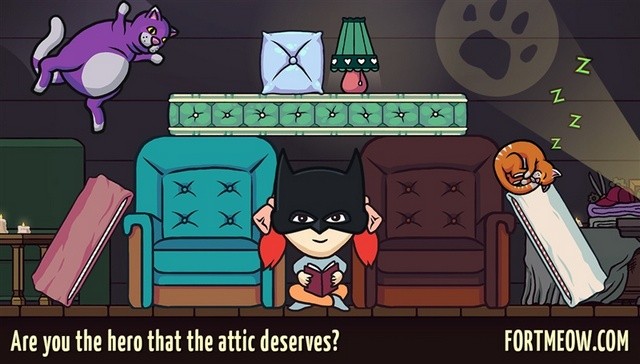 I just happened to be looking at Steam's new release page today and noticed that one of my Top Twenty IGF games of the year is out and on sale. Fort Meow is a delightfully cute and clever game of "physics based pillow fort building" or as I put it "Angry Birds in reverse".
Each round sees you placing pillows, tables, brooms and other household items to fend off overzealous lap cats so Nia can investigate her grandfather's journal. It's a little madcap overall but in the preview build I played the story was getting surprisingly touching in that 'Up' kind of way.
Fort Meow is out now on Steam for $7.99 and is on sale for 20% off until July 1st.