Your Sunday PodShot is… HERE!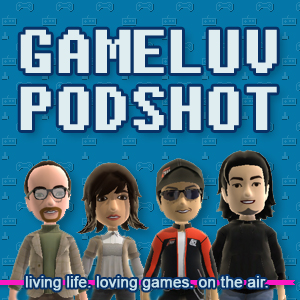 After a few weeks off for marital pleasantries we return with some technical difficulties after I had to reformat my PC and get the recording setup fine-tuned. I think this one came out sounding ok (maybe a little quiet?) but a new recording process is definitely in order! As for games, we hit all the white-hot new releases including:
WET
Fable 2
Deadly Creatures
Bayonetta
Tomena Sanner
Torchlight
Banjo-Kazooie: Nuts & Bolts
7 Wonders II
F.E.A.R. 2
Plants vs. Zombies (iPhone)
Oh! Maxx talks about Bioshock 2, Katy's got Miriel the Magical Merchand and Chad announces his '5 Game Backlog Challenge'! Pick five retail releases you still haven't finished… and finish 'em already! Preferably by the time Final Fantasy XIII comes out, in Chad's case.
Listen to the show right here in this very page or, as always, head over to our Talkshoe page to rate and review the show, subscribe via RSS or iTunes, and check out all of our past episodes! Thanks for listening and letting us know what you think (Psss! E-mail us at podcast (at) gameluv (dot) com). We hope you like it!