When I was out on my brief Black Friday run I noticed quite a bit of movement of Vita games and bundles. A bewildered Mom even asked me for advice on accessories as we were waiting for a cashier to unlock the game case. Seems like there's a lot of newfound Vita owners out there (or there will be shortly after Christmas morning), most of which will eventually ask the same question I did: why did I get this thing?
The biggest problem I see with the Vita is that the "wow factor" takes a while to set in. At first blush it's a bigger PSP which doesn't do the Vita any favors. The touchscreens turn off core gamers who love to hate mobile gaming and all the buttons turn off casual onlookers for appearing too complicated. I had the thing for a few days and still wasn't sure how I felt about it. Slowly, though, I've really come around on the Vita and I thought I'd share some tips, tricks and suggestions if you also just got one and are wondering 'what do I do wif it?'

1. Take advantage of how unsuccessful the Vita has been so far. I haven't paid full price for a single game yet thanks to used game shops and clearance bins. Stores are all too happy to mark down games and free up shelf space. Be aware if you buy a used game, you may have to "reset" the card in order to earn trophies. Don't worry, it's a simple process.
2. Accessorize. While you're checking clearance bins and sale racks take a look at the accessories. I'm a fringe case but I like my handheld systems to have a little extra girth so I jumped on PDP's Trigger Grips. It helps the Vita fit better in my palms and it adds familiar trigger-style shoulder buttons. If you're going to download much of anything you'll also want to find a bigger memory card. Unfortunately, Sony made them proprietary so deals are hard to come by and they're quite expensive at full retail price. Shop around and try to hold out for any kind of discount on a 16 or 32gb card.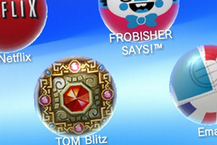 3. Load up on free stuff. The PSN store has plenty of free rides to offer a new Vita owner. Email, Netflix, YouTube, Skype, Foursquare and Google Maps are all free and function about as well as their smartphone counterparts. Treasures of Montezuma Blitz is a rather fantastic and addictive Bejeweled Blitz clone that I check in with every single day. Frobisher Says! is both a great showcase of what the Vita hardware can do and an immensely fun WarioWare game to play with friends. Cliff Diving, Table Soccer and Fireworks are also free and show off the AR cards that come with your Vita. There's plenty of other free stuff on the storefront but you'll have to dig for them as there's no way to sort or search by price.
4. Don't forget your old PSP games. If you ever downloaded a game for PSP, chances are good that you can dig back through your history and plop it onto your Vita. From the PS Store hit '…' then choose Transaction Management, Transaction History. They even let you set date ranges to search through. In the process I was reminded about Pursuit Force which Sony gave away as consolation for that nasty hack attack a few years ago. Once you've got a PSP game running press and hold on the touchscreen to access a ton of video and control options that make a lot of these old games much more playable.
5. Keep that charger at the ready. The Vita isn't nearly as bad as the PSP on battery drain but an afternoon of downloading Uncharted and playing for a couple hours was enough to put it in the red. Sadly it won't charge over USB (the USB cable plugs into the AC adapter) so you'll want to keep the cord handy. Like my phone, I use the Vita during the day and plug it in overnight.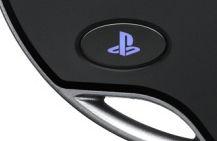 6. The PS button; your friend and enemy. This button does just about everything on the Vita. It can wake up the system, provides in-game access to brightness and music controls if you hold it down and lets you "tab" out of games to access other apps with a press. It also houses a series of notification lights that flash and blink with the most blinding of blue LEDs. Sometimes it flashes and there's no notification to be found while other times notifications come in that it doesn't alert me to. Thankfully, firmware 2.0 lets you fine tune what sets off the lights but I still wouldn't keep it at bedside.
7. Take screenshots anywhere! The PS button also lets you take screenshots if you press it and the Start button at the same time. It's tough to use in the middle of a game but it's a feature every single piece of hardware with a screen should have! The photo gallery even sorts screenshots by game so you can easily keep track of them, send them to PlayStation friends or email them. You can even get all meta and set a screenshot as your Vita's wallpaper.
8. Customize the screens. The Vita has the familiar colored ripple as its default background but you can easily cover it up with an image (transparent PNG files look great too or change the color to your liking. Simply hold down on any icon to rearrange the screen, add new pages, change colors or add images. Here's a couple of ever-expanding forums with all manner of awesome Vita wallpapers. NeoGAF – PS Vita Forums

9. Customize yourself. The PlayStation 3 interface added simple color options for profiles years ago but Sony blew things out considerably for the Vita. Head to your Friends list, tap yourself, hit the '…' button and pick 'Edit Profile'. Under Panel you'll see a huge array of banners calling out PlayStation titles from the famous to the obscure. These exclusive panels fill the background on your Friends list and make for an instant identifier of who owns a Vita. You'll also be able to choose one of many Avatar icons, though oddly you can only buy and change Premium Avatars from a PlayStation 3.
10. Multitask. While it's not as versatile as a smartphone, the Vita can juggle several apps (not games) at once. Pressing the PS button during a game will get you back to the home screen where you can load up your Friends list or Group Party, check on Trophies, or head to the browser to read up on GameFAQs.
And here's a bonus one: PlayStation Plus is probably a good idea… especially if you have a PlayStation 3 and a Vita. For $50 a year you get an untold number of games to play, early access to betas and demos and discounts on even more games. Sure, you're never going to get a brand new Call of Duty "free" on Plus but it's a great way to always have something new to check out.
Well that went longer than I expected! If you've got tips of your own or more questions about the Vita feel free to comment.