Get A Good Bundle of Indie games for $2 from Itch.io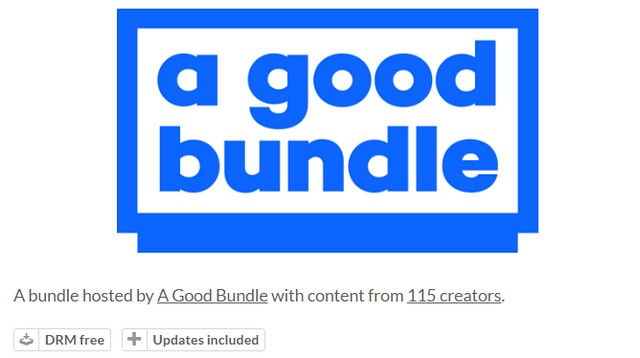 If you ever pondered to yourself "what are these indie games people are always talking about?" then itch.io has an amazing answer for you this week. "A Good Bundle" contains 151 DRM-free indie games with all proceeds being split 50-50 between the American Civil Liberties Union and Planned Parenthood. The motherload of 151 titles goes for $20 with tiers at $2 for 89 games and $8 for 125 games.
The $20 tier is where indie favorites like Proteus, Gone Home, Catlateral Damage, The Novelist and Read Only Memories sit but there's plenty of good, weird stuff at the lower levels. For $8 you get Hero Generations and Metamorphabet which already justifies the price for me but even at $2 there are gorgeous Finji titles, Pioneers and Depression Quest to check out. A lot of these games can even be played straightaway in your browser.
If you happen to be that hypothetical person wondering what's up with indie games and you hypothetically wound up on this site, then A Good Bundle would make for a good primer on the bewildering and gargantuan indie scene at whatever price you pay. But don't ponder it forever, the deal ends Tuesday, November 29th.