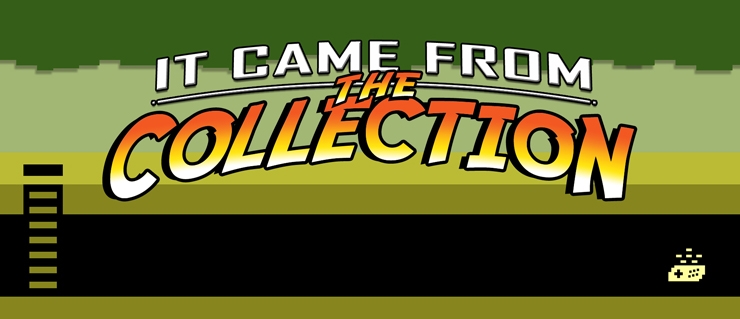 It Came From The Collection is back and better than ever, relaunched on its very own YouTube channel! I was in the midst of launching this new series when my personal YouTube channel was deleted so let me give you the pitch one more time.
In hopes of bringing something a little more unique to YouTube I started the series to chronicle the gaming ephemera I've amassed over the years: flyers and pamphlets, pre-order tchotchkes, toys, posters, and all kinds of marketing paperwork. New episodes will go up every Tuesday and are now filmed in dazzling 4K since I discovered that my phone camera can do that.
But wait, now there's even more! Grab your cereal and action figures because Saturday mornings mean It Came From The Collection -TV- ! All of my old archival commercials, promos, and infomercials now live on the new channel. And since I had to reupload everything I've taken the time to remaster them and render them in 1080p. They look and sound better than ever and it all starts with the classic Battletanx "Snuggle Bear" commercial for the Nintendo 64.

Since everything was blown away I'm starting at ground zero here with no subscribers. If you'd be kind enough to subscribe I promise you'll see some of the rarest gaming stuff on YouTube. Thanks for taking a look!