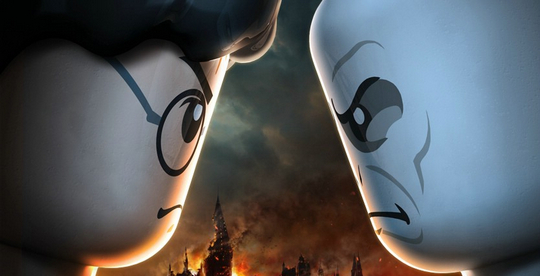 Get your stud-sniffing LEGO hats ready, OnLive is doing it again! Last June the streaming game service offered big prizes to the first gamers dedicated enough to fully complete LEGO Harry Potter Years 1-4, a feat that was accomplished in just over 24 hours.
Just like last year, if you can 100% complete Harry's brickified senior adventure before anyone else you'll nab an iPad 2 and a Blu-Ray collection of Harry Potter: The Complete 8-Film Collection. The next five block hunters to finish will also win a copy of the Blu-Ray set. You might want to finish your iTunes sync and wrap up those torrent downloads because the game hits OnLive first thing Friday morning — as in 12:01am PST — and you're gonna need all the bandwidth you can get!
It's another example of one of OnLive's greatest features: instant access to new games. I just wish they could pull it off for more enticing titles. Those LEGO games, man. That's some masochistic torture for us OCD types.