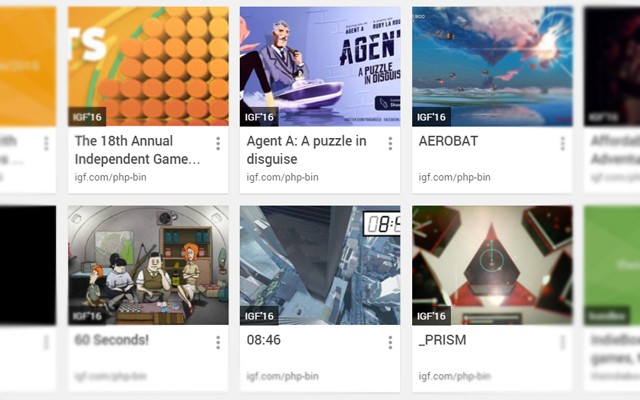 Now that my 2015 recap is in the bag and rolling out this month it's time to move onto the next gargantuan project: the Independent Games Festival. As I've done for the past four years I'll be taking a look at all 775 IGF entrants and whittling them down to my personal top twenty picks.
I've traditionally gotten this all wrapped up by February but this year it's going to take a lot longer. Who knows, maybe I won't even get through them all this time. My day job is becoming more steadily hectic which is honestly where I got the most work done on the IGF in years past. Fortunately, I'm more fickle and picky this time around so if anything even mentions "local multiplayer" or "VR experience" I immediately give it a pass. You can also count out the critical darlings like Her Story, Undertale and The Beginner's Guide. This list is going to be 100% Weird Shawn approved… whenever it's done.
As always, I implore you to check out all the entrants and let me know what your top picks are. But, as this is the fifth year I've asked and gotten no takers, I'm not holding my breath.