Where are they now? Catching up with my Top 20 from IGF 2014
Going through all the entrants for the 17th annual Independent Games Festival this year got me thinking: This is the fourth year I've done this and some of these games I've seen every year while others I've lost track of. So I went back to my bookmarks archive and quickly checked in with some of my top picks. You can check out my recap from 2012 and 2013 that I posted earlier this week but for today we're moving on to last year's list: IGF 2014.

Elegy for a Dead World – I like writing… *glances at past 9 years of GameLuv posts* … yeah, I'm pretty sure I like writing. So when a game promises to plunk me down all alone on a dead alien world and tells me I'll be documenting it for posterity, I take notice. Elegy has gone on to see official release but now that part of the experience is reading other peoples writings I feel like I'd have a pretty boring story to tell. Stage fright? That's an interesting concept in itself. I really should buy this some day.
Moon Intern – This one had a pretty high, high concept in 2013 as a "serialized side-scrolling action RPG […] with each day acting like a single episode". An episodic, pixelart platformer sounds enticing but work has been hampered since Day One according to the devs. With a new emphasis on "random and procedural elements" it's starting to sound like most other indie games of the day. That is to say, a lot less interesting to me.
Perfect Stride – I rediscovered Perfect Stride amongst the L.A. Game Space demos in 2014 and was finally able to make sense of its stunning lo-fi visuals. It also has a really chill soundtrack. As for the future, who knows. The creedo remains: Perfect Stride is coming to $team whenever we finish it. It continues to pop up at events but I haven't heard much more on its progress.
PixelJunk Inc. – Now known as Nom Nom Galaxy, this "2D Minecraft" has seen several updates since I uncharacteristically bought into its Early Access build. The biggest news, though, is that Q-Games is once again working with Sony to bring the game to PlayStation 4 and Vita. How this impacts the PC version that I bought has yet to be seen but the game continues moving forward at a decent pace.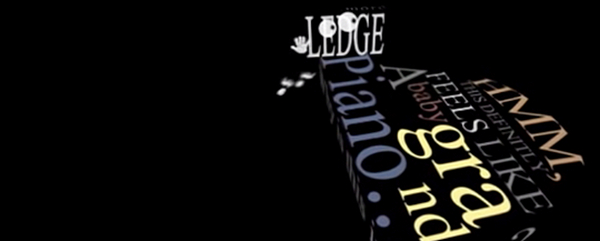 The White Cane – The White Cane is literally a black void until you start bumping into stuff. Your characters thoughts — visualized as words — create the world around you as you come to grips with where you are and what's following you. As a student project from 2013 the team has obviously broken up and only one of them is continuing to work on the game. It's a long ways off and may never happen but I'm here, still holding on for another update. It's that striking to play!
THUMPER – Is it an endless runner? Is it sort of like Rock Band but without the emphasis on instruments? I don't know but it looks splendid and incredible and I will hold on as long as needed in order to play a release version. Public demos are already happening in 2015 but so far I've not been close enough to attend.