E3 2014: Free soundtrack to the best DLC from the show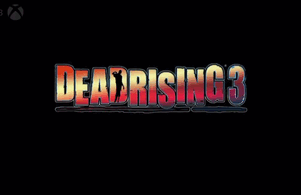 I have always hung my hopes for each E3 on weird stuff and surprises, and this year's show started out with quite the surprise. Dead Rising 3 is definitely odd but after playing the demo it just didn't feel weird enough. Over a half a year later Capcom has rectified that, revealing new DLC for the game that puts a ton of Capcom fandoms into the zombie slaying title.
'Super Ultra Dead Rising 3 Arcade Remix Hyper Edition EX plus α' is basically putting a Smash Bros. spin on Dead Rising. A ton of disgustingly fabulous costumes, a giant zombie M. Bison, a new 4-player co-op mode and more. There's also a new 35-track soundtrack from numerous artists that features just as much Capcom love as the DLC itself. There are new mixes of classic Street Fighter, Rival Schools, and Final Fight tunes as well as new music from Dead Rising composer Oleksa Lozowchuk. Oh, and it's also free! The DLC is not free, however, but this might finally be the thing that brings me to buy the game.