My Top 20 from the Independent Games Festival 2016 (Part 2/4)
Here it finally is! After being delayed a few months thanks to work, poor health and a vacation, I'm finally ready to run down my Top Twenty games from this year's Independent Games Festival. I'm going to write a little bit more about each game than I have in the past so I'm breaking it down to five games per post over four days. So in no finer order than alphabetical, here are the next five games in My Top Twenty of the Independent Games Festival 2016.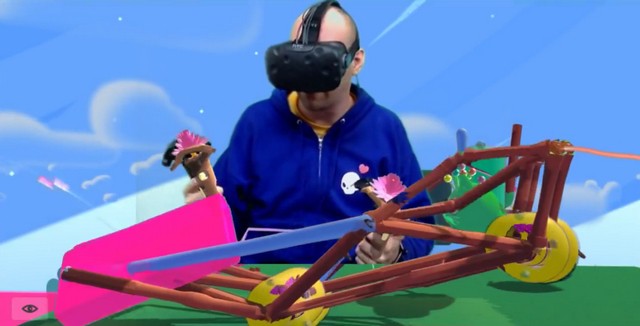 Fantastic Contraption by Northway Games & Radial Games
This one is by no means a hidden little indie gem, it's becoming one of VR's most important experiences. Putting on the HTC Vive headset and picking up the motion controllers, you're immersed in a colorful world where all you have to do is build awkward contraptions.
It's the sense of play and creativity that makes it so approachable and it's the Vive's responsive wands that enable you to forget how to play and just play. Grabbing and rotating pieces with your hands, you latch on rods, joints and spinning wheels in hopes of simply moving your contraption to a designated point. Fantastic Contraption's simplicity and approachability are just perfect for an introductory VR experience and I hope to try it myself one of these days.
FAR by Mr. Whale's Game Service
Dystopian wasteland meets Road Trip adventure. FAR is the one game from the IGF this year that really struck me with awe but it may only be because it's so damn mysterious. In the only demo video released we see the squat, armless character run to board a "roadtrain" which reveals a cutaway 2D interior filled with big red buttons.
Exploring the vast wasteland of a seafaring civilization that dried up requires you to not only operate the vehicle but repair and upgrade it. Sometimes that means managing its sails to move faster or putting out fires when a storm strikes. Other times it means leaving the vehicle behind to find a path forward. It just looks fabulous and enticing and oh so mysterious.

Forts by EarthWork Games
A little bit Worms, CastleStorm and Cannon Brawl, Forts is close to the ultimate amalgamation of satisfying combat gameplay for me. The most appealing part is building rickety bases out of physics-based planks, platforms and anchors. Mining the resources to keep them standing is only the beginning as your opponent is doing the same thing on the other side of the map.
With fortifications in place and resources coming in it's then time for an arms race. A tech tree governs which of the 10 weapons you'll have access to, each with strengths and base components that defend against them. The laser, for example, is immensely powerful but your enemy may install mirrors to reflect its burning beam back on your own fort. As the fight rages the forts take on unexpected, floppy shapes as you slap in structures to defend against attacks and counter balance with ropes lashed to the ground.
I'm not super crazy about the online competitive multiplayer but I sure love building cumbersome structures and watching them fall apart. I keep frantically checking for a demo, an early build or a solid release date so it's safe to say I'm pretty excited to finally play Forts.
Fugl by Johan Gjestland & Marco Peschiera
Long, long ago I dreamed up a game where all you did was fly around as a bird and I've been waiting ever since for someone to make it a reality. Thankfully there's Fugl which is simply billed as a "60 fps voxel bird flight sim for iOS". I love everything about it, from the super smooth framerate and animation  to the look of the voxel worlds with their mathematically sculpted terrain. Bonus points go to the recently added troops of wildlife hopping, jumping and soaring around you. I still don't know if there's more to it than just flapping about until satiated but I'd love to find out.
Unfortunately, the only bummer about Fugl is a pretty big one. I don't own an iPad which is the only acceptable form factor for me to play any kind of mobile game on. Regardless, I'm happy to see Fugl still coming along and growing bigger and broader over the last two years.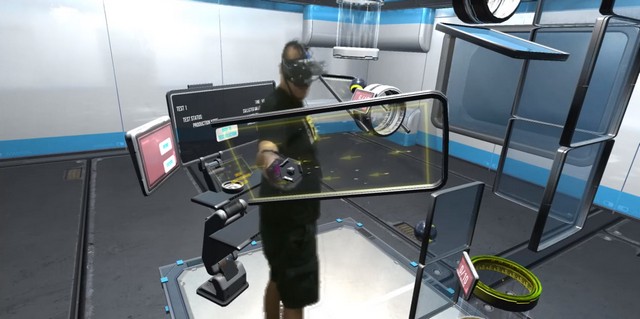 G.T.F.O. – Gravitational Testing Facility & Observations by VR Bits
While Fantastic Contraption seems to be garnering more of the VR praise G.T.F.O. is on the same level for me simply because it captures the spirit of The Incredible Machine. Utilizing the Vive's impressive motion controllers you find yourself in a Portal-esque facility tasked with a similarly abstract goal: to move a predefined number of balls to a goal. That's it.
Touching and grabbing different components you'll build a Rube Goldberg device of panels, launchers and gravity wells to surround yourself in the middle of a hilarious, precarious machine. Like Fantastic Contraption, there's nothing exceedingly new about G.T.F.O. but the way it seems to work in VR is intuitive and immersive and, thank god, it isn't just another horror game.
---
Check back tomorrow for Part 3 featuring five more extremely awesome games from the Independent Games Festival 2016! Or use these links to jump straight to Part 1, Part 3 and Part 4. Don't miss out on even more great games from the IGF by reading my posts leading up to the Top Twenty.