That's E3 by Me, Me, Me because all I'm doing is writing how I feel about the show. I'm not giving each company a "report card" and I'm not declaring that anybody "won E3"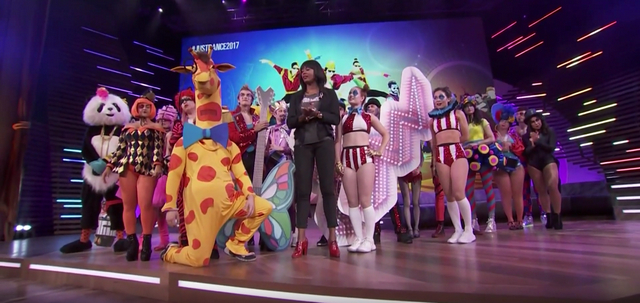 I came into Ubisoft's show about 15 minutes late as we raced home from work and started making dinner. It wasn't hard to tune out most of the show though and focus on these delicious Huevos Rancheros Quesadillas we cooked. We were finally ready to eat at the tail end of the show which was where all the "Shawn" stuff was hiding anyways.
With the addition of building-scaling parkour in Watch_Dogs 2 Ubisoft is finally making the cyber Assassin's Creed I've always wanted. Even still, there were way too many hackable scissor lifts in the demo that reminded me of Aiden's fear of climbing in the original. So long, streetwalker. I love a game that lets you do things stupid-loud or ultra-stealth so the emphasis they put on multiple play styles is very much appreciated. Generally just looking forward to ghosting my way around The City this November.
Then they closed with President Yves Guillemot revealing a totally new IP, Steep. To me it feels like the spiritual sequel to SSX 3, my favorite entry in the series. It's more realistic but not as dire as the 2012 reboot and like SSX 3, it simply plops you down on a big open mountain world to have fun. The combination of snowboards, skis, wingsuits and parachutes adds plenty of variety and the multiplayer interactivity is right at my comfort level. Other players inhabit your game world but you aren't directly competing against them. The demo reminded me of how much I miss a good Xtreme sports title and how rare they've been outside of Trials clones these past several years.
Rewinding to the beginning of the show, Tom Clancy's Ghost Recon: Wildlands was the only other game that got me excited. It's Grand Theft Auto Online with a mission structure, I can't not love this! The environments looked detailed and sprawling and the movement from stealthy infiltration to wild car/bike/train/helicopter chase scene catered to both sides of my lizard brain.
I was pretty flat on most everything in between these fantastic bookends. The South Park segment was a waste of my time, the competitive VR title, Eagle Flight, and VR Star Trek were of no interest and The Division update was a snooze. I could take or leave For Honor, it's got some cool style to its combat  but I probably won't be paying full price to check it out. The mashup of Trials and Far Cry Blood Dragon was hilariously 80's infused and tugged at my nostalgia (both for 80's toys and Trials gameplay). I almost bought it after the show… but didn't. Even the sequel to Grow Home, a game I really enjoyed, didn't excite me. By the end of Grow Home I was more than happy to be done with it and now Grow Up looks to simply make the same gameplay loop a lot longer. Thanks little BUD, but no thanks.
Like EA and Bethesda before them, I'm just happy I found a few things at Ubisoft's show that I'm into to confirm I still have a pulse.