NieR: Automata invades Spelunker World through August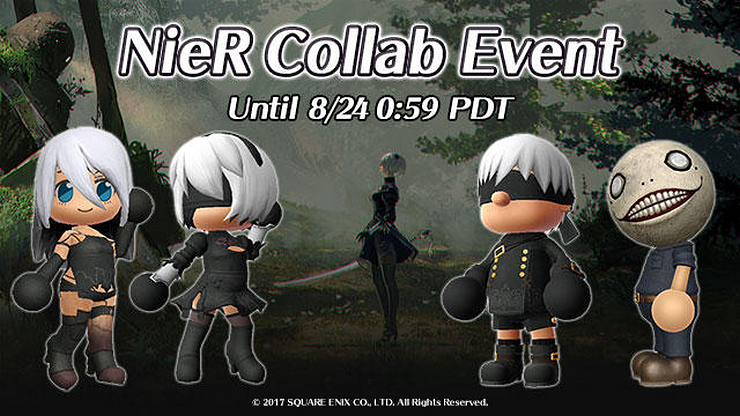 Tozai has revealed the latest Spelunker World cross promotion after a long break from new content and naturally it features Square Enix's most goodwill-garnering title of 2017, NieR: Automata. The details page is broken at the moment but all you really need to see is that new loot that lets you dress up your hapless spelunker as 2B, 9S, A2, and Emil.
The promotion begins July 27th and runs through August 24th in both the U.S. and Japanese versions of the game. I'm not sure if I'm ready to return to the grind just for some chibi gear but I might pop in to see if they did anything clever. NieR subverts a lot of video game conventions and if they squeezed something like that into Spelunker World I'd hate to miss it. Video probably coming soon!