I realize now that copy/pasting tweets isn't all that interesting for you out there reading this. So I thought I'd cancel the scheduled weekly format for #ActiveMinute because I keep missing my deadline and just post something about what I've been up to; a recap of recent minutes of activity. So here's this:
Despite it being a DLC machine and lacking a real workout program, I enjoy playing Your Shape: Fitness Evolved. Ubisoft rarely falters on the aesthetics and the splashes of color among the whited out environments continues to look unlike anything else I play. I have yet to master the hula hoop gym game — I blame the rigid hips of the male physiology — but I keep trying after a round of cardio boxing or the zen yoga stuff.
I finally played Kinect Adventures online (I talked about it on this episode of the show) but to reiterate: it's pretty impressive. Seeing my Xbox Live friend from the U.K. moving his Avatar right next to mine, chatting over headsets and swapping photos really was almost like having him in the room. I was suddenly aware of how disheveled things looked and, oh god, my pants are getting mighty low! Not now camera… nooooo!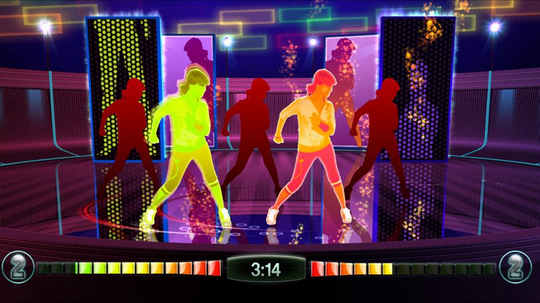 The Zumba Fitness demo came out last week and includes two songs and a few tutorial segments. I see now why it's a great full-body workout and why Zumbateers (assuredly the official term) are always dripping with sweat. The game works a lot like Just Dance in that it never reveals how or even if it's tracking your movements but it never lets you fail and encourages you to just keep moving. This is also a pretty quick port from the Wii so the menus and extras are super sparse and I wouldn't really advise paying full price even if you love Reggaeton and getting sweaty.
And then I got sick… again… and that put the brakes on the physical activity for the past several days. Once again I find myself recuperating and hoping that with more stable weather here in Cincinnati in the coming months I'll have this feature written up more consistently.
Though the logo may be heavy on Kinect, ActiveMinute is my attempt to justify all motion gaming peripherals I've collected over the years and get a little more physical activity into my day. Sessions last for only a few minutes and are chronicled on Twitter with the hashtag #ActiveMin. I'll post a frequent recap here but feel free to follow along, comment or join in yourself. Just use that hashtag!