That's E3 by Me, Me, Me because all I'm doing is writing how I feel about the show. I'm not giving each company a "report card" and I'm not declaring that anybody "won E3"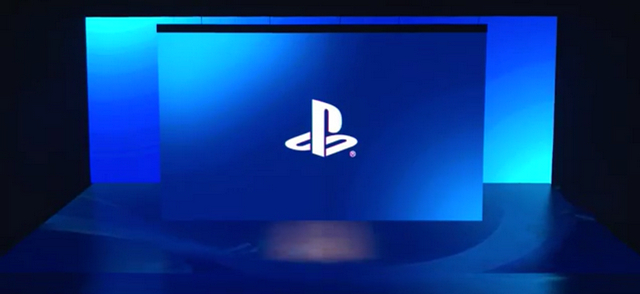 Sony's showing was downright spartan and I'm not talking about the emotionally unstable father figure that opened the show in the God of War demo. It all took place on a single theater stage with a single screen at center. No 180-degree, sweeping projected animations, no secret entrances from the middle of the stage, no elaborate synchronized light displays. The biggest to-do about Sony's show was that the music in many demos and transitions was played by a live orchestra conducted by Bear McCreary. The whole thing felt very scaled back in presentation but it wound up a tie with Microsoft for the number of games I wish I could play right now.
Before anyone set foot on stage, however, the show launched with a demo of God of War. I looked around as the father and son duo attempted to hunt a deer while fighting lava trolls but I couldn't find a way to care less. The 'Dad Card' has been played in so many games over the years and I was never a fan of Kratos so it'll take more than a brief demo to sway me.
In short order, SIE Chairman, Shawn Layden introduced an entirely new game from Bend Studio, Days Gone. The game actually opened and closed the conference with two separate demos and showed a world overrun by "freakers" (don't call 'em zombies!) where bounty hunter and former biker, Deacon St. John attempts to make a living. It almost looks to be an action puzzle game where you manipulate the environment to bottleneck and whittle down World War Z-sized hordes of zombies. The undulating floods of zom– Freakers not only looked impressive, their speed and swarming behavior puts enough of a wrinkle on the good ol' zombie trope to get me excited.

The Last Guardian finally has a release date and that is literally the only other thing I needed to know about that game. I'm sold, Day One, all the way! Next up was a new demo of Horizon: Zero Dawn that introduced us to NPC townsfolk, wild animal taming and an explosive boss battle that destroyed an unfortunate village. The game continues to expand in scope each time we see it and it's only ratcheting up my anticipation. Then we saw some actual gameplay of Detroit, the new game from David Cage that looks to tell a handful of android sob stories that'd make Philip K. Dick proud. The demo did a fantastic job of showing how one scenario could play out numerous different ways. I just hope the actual game is as swift and doesn't require complete new playthroughs to see some alternative situations.
Next was the inevitable PlayStation VR segment that revealed Resident Evil 7 to the world as one of the first big name games to be playable in VR and on a TV. The rest of the showcase featured mostly VR "experiences" that I have no interest in with Farpoint being the potential exception. Not that it's an exclusive but the Call of Duty: Infinite Warfare demo was the first extended footage I'd seen and, wow, was it impressive! This may be the first entry I play since Call of Duty 2.
At this point Shawn Layden returned to the stage accompanied by the bounding shadow of none other than Crash Bandicoot. The licensing with Activision must be a nightmare to have teased this reveal for so long but finally we'll get… oh, it's just remastered versions of Crash 1, 2 and 3. He's also appearing in the new Skylanders but whatever. I seem to be on the verge of playing the original game at a moment's notice anyways so this will only make it easier to jump into.
Finally, Andrew House took the stage to introduce the return of Hideo Kojima after his falling out with Konami. He raced down the fancy projected pathway to tease us with a glimpse of his new title: Death Stranding. It stars a naked Norman Reedus who laments the death of an infant that's attached to him by a metallic umbilical cord. Handprints patter across his body as the camera reveals he's on a beach surrounded by dead marine life. Five mysterious figures float in the sky above him. Welcome back Kojima, no one does batshit crazy quite like you! Whatever it is and whenever it is, I'm there!