That's E3 by Me, Me, Me because all I'm doing is writing how I feel about the show. I'm not giving each company a "report card" and I'm not declaring that anybody "won E3"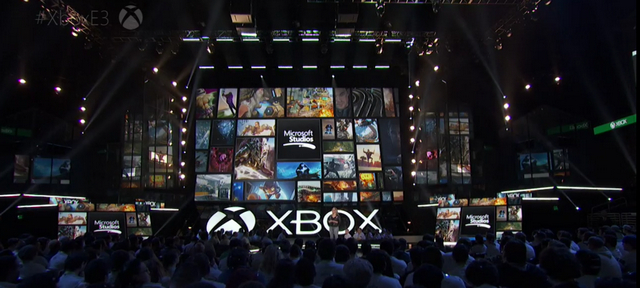 Microsoft's show made owning an Xbox One for the past three years feel like a huge mistake. Coming off of the beloved 360 they stumbled their way around an always-on future that they ultimately redacted and they're just now back on point. On top of previously announced games (that still aren't out) they had quite a few titles at this year's E3 conference that I labeled in my notes as 'YESYESYES'.
The show opened with this year's worst kept secret, the Xbox One S. While the reduced size is immensely tempting, I'd be a fool to buy one having played so few games on the current Xbox One and with Scorpio looming on the horizon. I think I'll just invest in one of the customizable controllers instead. Like this one.
I was surprised to find Forza Horizon 3 winning me over with each passing minute of its demo. For whatever reason, Horizon 1 and 2 never grabbed me despite my love of arcade racing action and the very comparable Test Drive Unlimited series. But the combination of Australia, Lamborghinis, off-road trophy trucks and more of those race-a-flying-thing events added up to a YES in my book.
Now we skip over more stuff like Recore, The Division and Battlefield 1 to the next big innovation: background music. The crowd's roar at this upcoming "feature" was amazing. For a company that defined custom soundtracks it's really sad that they've taken this long to work it into the console. Xbox Live's other new features, however, are totally not my thing. Arenas, Clubs and "looking for group" sound really useful for people who play multiplayer with lots of different friends. But I'm the single player, loner type who isn't even interested in talking to Cortana who's also coming in a Dashboard update.
The Minecraft news was astounding and awesome even though I don't play much anymore. Honest, congrats to them! Inside, whatever that actually is, continued to look fascinating (and will be the next thing I play on Xbox) in just a couple of weeks. Next up was Chris Charla with the ID@Xbox montage. This was one of the only times at E3 that I raised my hands and whooped and it was at the sight of FAR. One of my top twenty from the IGF this year, the game had gone silent and I was starting to worry. Seeing it couched next to Slime Rancher, Bloodstained and Below was a happy surprise. It was also nice to see them focus on fewer titles than in previous indie reels, though most of them I wasn't interested in.
The one indie game they spent a chunk of time with was We Happy Few. It's like Fahrenheit 451 fell into BioShock and dragged itself through a pool of smarmy 1960's UK sarcasm on the way in. I get the narrative "walking simulator" vibe from it as there wasn't a whole lot of interaction but I'm into whatever it is. In exact opposition was the ludicrous fight scene between Street Fighter's Akuma and Tekken's Heihachi in the reveal of Tekken 7. I'm not liable to ever buy it but I'm happy to see Tekken is still kicking around.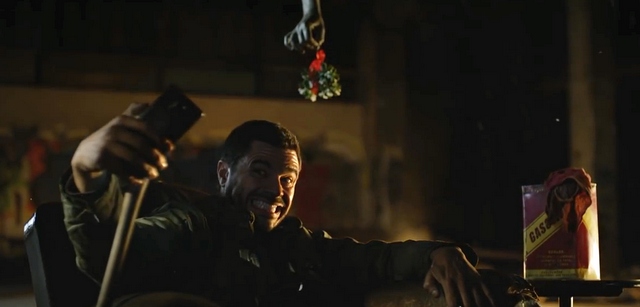 Now we enter the zombie block, the most overwrought modern day game design trope that I somehow never tire of. Frank West's return in Dead Rising 4 has reignited my interest in the series after skipping the last several entries but I'm really most excited for State of Decay 2. Not much was shown but the core looks to be intact and can only be expanded upon which is plenty enough for me.
I went into Rare's Sea of Thieves demo ready to write it off as something I never want to engage with. As soon as it reminded me of ArcheAge, though, I started to change my tune. The teamwork involved to man a pirate ship looked cool and had potential to be hilarious with friends. I really liked the scrambling to get the ship ready when the players spotted a distant enemy. The ship-on-ship battles also looked fun and frantic and I love being able to patch up holes to keep the ship from sinking. As long as there's exploring and looting as well I could maybe get real deep into this!
I've been out of the Xbox ecosystem for over a year but Microsoft's showing this time around won me over in a lot of ways. It's not going to be my main console anytime soon but there are now as many exclusives coming to Xbox One as PlayStation 4 that I want to play and that's a very welcomed E3 surprise.