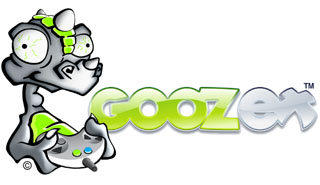 While the PlayStation Network fiasco has been a huge bummer for everyone involved (and that's a lot of us), a few businessfolk in the gaming industry are making the best of it. First developer redspotgames drums up some awareness and interest by asking gamers if they should even bother bringing Rush Rush Rally Racing to the beleaguered platform when it returns. Then Capcom plays the sympathy card by going off on the hackers who are costing them "millions of dollars in revenue" . Now it's Goozex's turn; the online game trading site is giving PlayStation 3 owners who have swapped at least one PS3 title or Blu-Ray movie a free trading token for their troubles.
"The downturn of the Sony PlayStation Network has been a frustrating experience for many of our members and we wanted to put a little positivity back into the whole situation," said Mark Nebesky, Goozex CMO. Mark continued, "what we hope to do is let our members that can't play Mortal Kombat online pick up some other items to play and watch while the PSN issues resolve themselves. We still believe the PS3 is an amazing gaming console and the best Blu-ray player out there."
Generating some goodwill and awareness while at the same time covering their asses with that last line. It's beautiful and if this PSN outage lasts much longer you might well be able to score a free PlayStation 3 from someone out there.