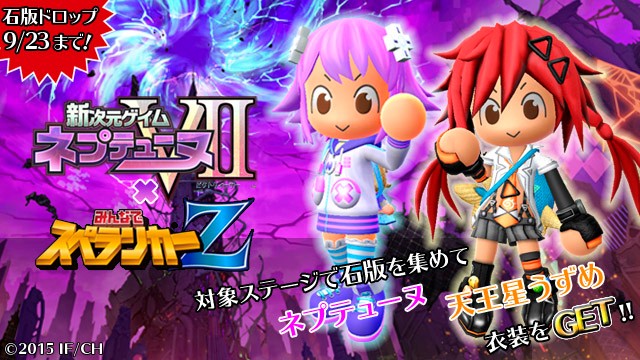 It's that time of the month again: time for the ~hot~ headlines from the bang-blasting world of Minna de Spelunker Z! You should really be playing this game, everybody.
As the Seiken Densetsu 2 promotion winds down over the next two weeks we've got new ones starting up. Continuing the trend of ultra-Japanese cross-promotional loot are several items from Shin Jigen Game Neptune VII. That means Hyperdimension Neptunia to you and me, an RPG series that has seen a surprising number of U.S. releases since its PlayStation 3 debut in 2010. The cute new gear is available from August 19th through September 23rd on stages 1-6 through 1-10. And I basically just typed that up so I could remind myself over the coming weeks of where to find them.
Elsewhere in Spelunker news is the announcement of a ghost bustin' community event that runs from August 20th through September 2nd. As players hose down ghosts across all the game's stages we'll slowly begin unlocking new rewards. Since I can't even put money into the game if I wanted to these events are a great way to get free candies and cakes to trade in for sweet loot without grinding out all the pieces.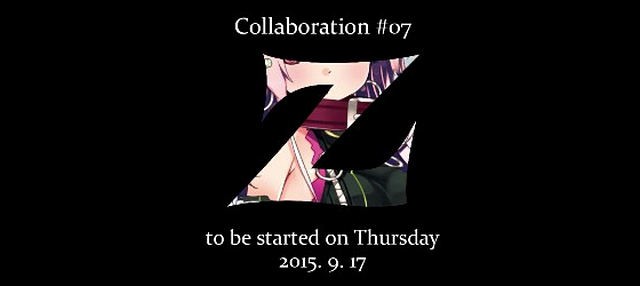 Finally, we've got the teaser image for the next Spelunker-cross-collaboration that's coming September 17th. It's… I dunno. The busty character with the thick collar and pink hair is familiar but I just can't place it. We'll also be getting a Championship Mode on September 17th that promises "ultra-high degree of difficulty stage" with powerful special items as the reward for surviving. I can't wait to throw myself against that… and then go back to playing The Phantom Pain.