No Man's Sky returns with the massive Atlas Rises free update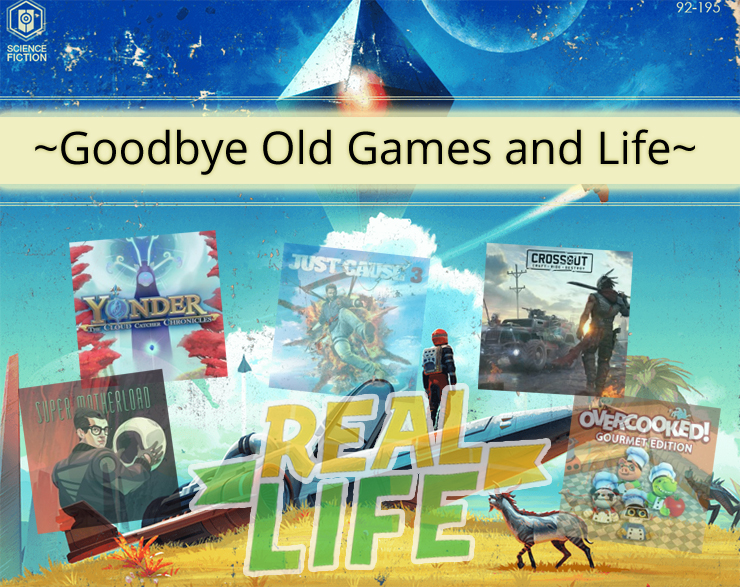 I've gathered you all here today to say goodbye, my dear video games. From my hot summer friend Crossout to my latest acquaintance, Just Cause 3. We had some fun and I'll take these memories with me back into the stars because the Atlas Rises update is out for No Man's Sky and I'm pretty sure my life is now forfeit to it.
The update was preceded by the Waking Titan ARG (which I completely avoided, I hate ARGs) and from its hints and some data mining the fanbase had surmised that we'd finally be getting ancient portals to use as a kind of fast travel. Sure enough, the latest addition to the game's Release Log includes these portals but the game has gotten so, SO much more.
The biggest headline-grabber has to be the long-awaited addition of multiplayer. Described as "very limited", up to 16 players at a time can see one another as glowing orbs and communicate via proximity-based voice chat (on PlayStation and Steam, it's a no-go for GOG players right now). The release log adds that it's "an important first step into the world of synchronous co-op" so future updates may allow players to customize avatars, exchange gear, and probably dance.
The next biggest bullet point is story. "Thirty hours of new story content" fleshes out the lore that the Waking Titan ARG hinted at. The game so far has had several separate story threads told through hidden computer logs and ancient ruins as well as its mainline Atlas Path. All of these paths now have new chapters of middle-school-caliber poetry to read. More interestingly is a new "interdimensional race" of NPCs whose appearance revolves around the fragmenting of the game's reality. Honestly, are they writing these major updates and regenerations of the universe algorithms into the storyline?
Of the remaining changes, the next most major ones revolve around flying. Chief among them is the much-demaned ability to fly closer to the ground. Previously there was this invisible wall that would keep you from swooping around among a planet's terrain. It was disheartening (not to mention pretty unrealistic) but now you can disable the safeties and smash into canyon walls all you want! You can also use your freighter to navigate the universe and jump to new systems, space combat and enemy AI has been refined, you can now hail other spaceships and potentially avoid a fight, and you can deploy mid-atmosphere gas harvesters to gather crafting elements out of the sky.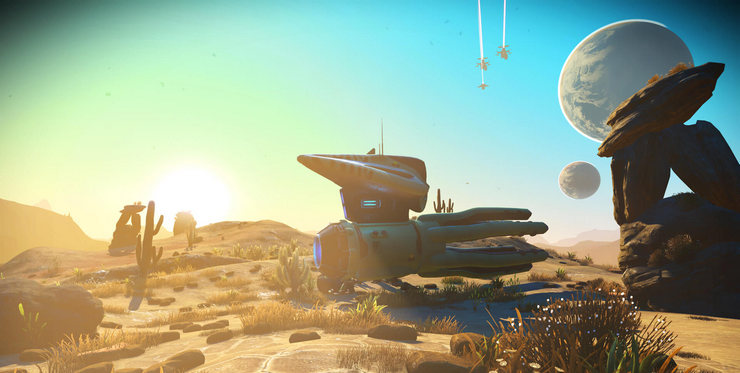 Less flashy, but literally game-changing updates include a more functional galactic map system for navigating the stars, a whole new planetary biome type, new ships and freighters, a rebalanced economy with new supply and demand systems, NPC guilds to rank up in, procedurally generated quests, gigantic crashed freighters that you can mine for resources, and seriously, there's still more.
I'm not going to rewrite everything here, especially since I have yet to lay my own hands on it. I will be kicking up my stream game again if anyone wants to watch me stumble through all these additions. For now I'll let the Release Log fill you in on the rest.