Wii Mini is a barebones, holiday exclusive for Canada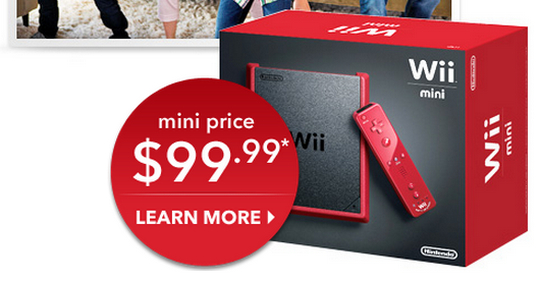 $99.99. Canada exclusive. Holiday season only. No internet functionality. No GameCube support. It's a sexxy red/black color combo. It's a toploader. No confirmation it'll ever make it out of Canada or be produced after this holiday season.
Only a few of those points mean anything to me but none of them are convincing enough to bother talking about further. Ok, it's a toploader and I really like top loading consoles. The colors are also awesome.