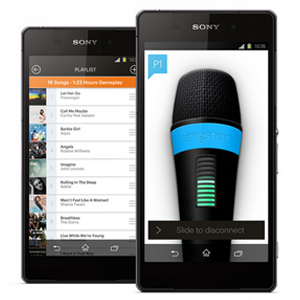 SingStar, Sony's long-running karaoke series, is getting a new sequel to be released this year and bringing with it at least one new trick. As seen in this trailer, the game will have a new tile-based interface to browse for songs and watch community performances but the big addition is actually a subtraction: no more microphones.
While the familiar blue and red PlayStation 3 microphones will no doubt be supported you'll also be able to use Sony's forthcoming SingStar app to get your voice into the game. Compatible with both the PlayStation 4 and PlayStation 3 versions of the game, the app is "compatible with most iOS and Android smartphones and devices".
After a day of activity I'm not sure that my phone is up to a night of Bluetooth synched audio streaming with the screen blazing away, but it's a nice idea. For new PS4 owners it means one less thing to think about or buy and one less barrier to entry for SingStar. Will it help make the game an even bigger seller or is it just a gimmic? I'm sure we'll see it on display at E3 but it won't be until people have it in their homes that we know for sure.